Even Mix's latest blog post discusses how the Switch and Mix technology, as they like to call it, works. According to the company, the technology was designed by their engineering team to deliver the type of mixing that the users needed without having to buy a new machine. Plus, mixing and switching can be done with minimal downtime. In other words, interchangeable mixers mean that a single mixer can serve multiple mixing purposes.
Even Mix is a company known for its electric motor and air-powered mixers, some of the best in the business. However, many people may not know that the company's mixers are some of the best in terms of customizability compared to others. While the shaft is a standard 32" according to the blog post, users can extend it to 72" or anything in between so that they have the desired length. Plus, the shaft is quick to change, regardless of if it is on pneumatic or electric mixers.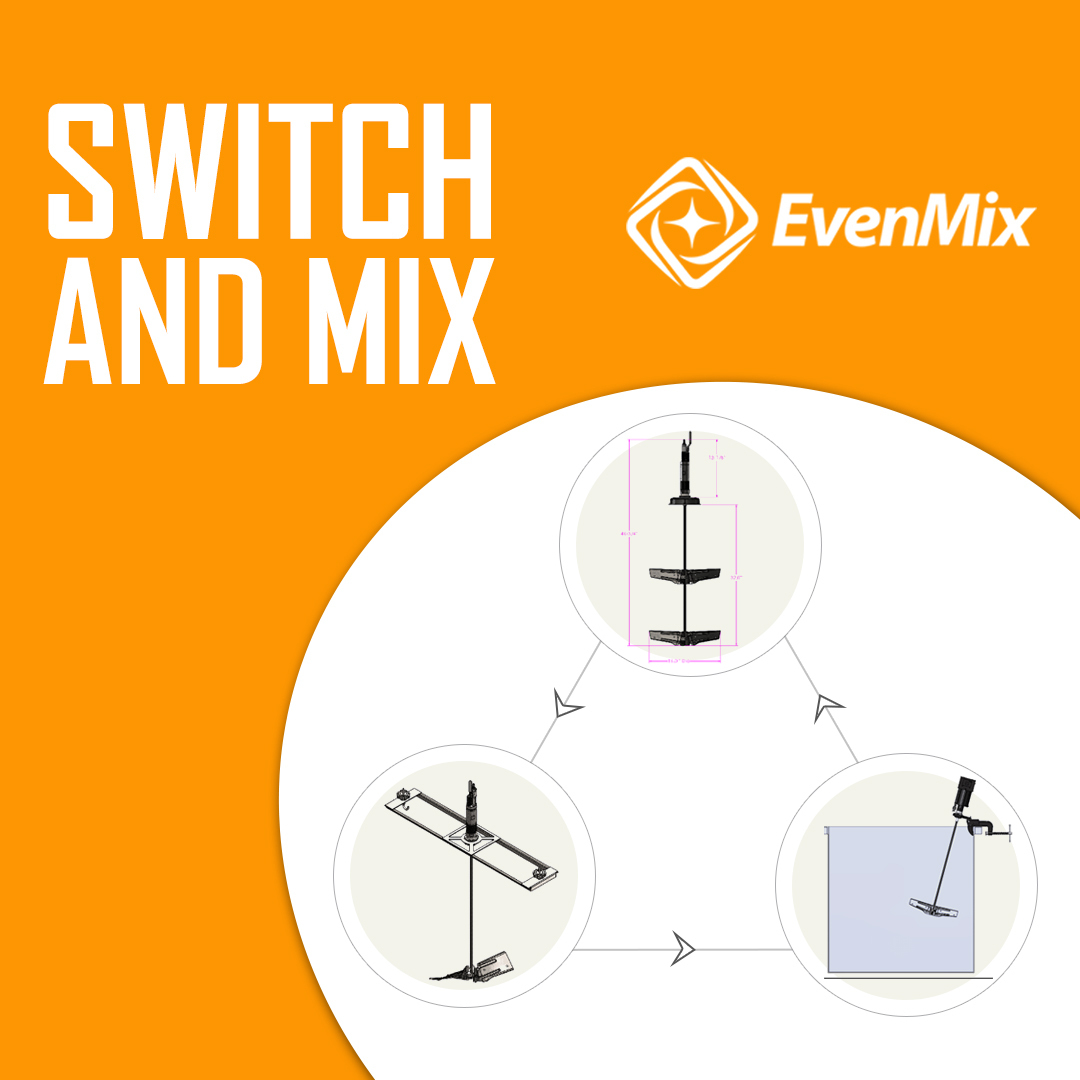 Even Mix
Now for those who may not know, the shaft and blades are among the unit's most expensive parts. This means you can purchase a single shaft and blade combination or choose a separate set of blades for different types of mixing. As anyone who has used a mixer would guess, having a set of interchangeable blades and shafts makes a great deal of difference.
Readers can learn more about Even Mix's Switch and Mix by reading the blog post in its entirety at https://evenmix.com/switch-and-mix.
"Our mixers have quite literally revolutionized mixing machines. Not only have we made it more efficient but also highly customizable. In addition, there is no downtime associated with changing blades or extending the shaft. Staff also don't require special training to use any of our machines. If anything, it saves businesses hundreds if not thousands of dollars." Said one of the representatives for Even Mix.
About Even MixTM
Even MixTM is best known for using the latest technology and aerospace engineering design to build pump technology and state-of-the-art variable pitch blades, bringing true mixing technology. The mixing blades do away with having a pin when installed, and the blades can be used at the bottom. It also means that the blades or mixers can be used in both plastic and linear drums.
Media Contact
Even Mix
13676 Station Road. Columbia Station, OH 44028
Phone: (440)236-6677
Email: info@evenmix.com
Website: https://evenmix.com
newsroom: news.38digitalmarket.com
This content is published on behalf of the above source. Please contact them directly for any concern related to the above.
This press release may contain forward-looking statements. Forward-looking statements describe future expectations, plans, results, or strategies (including product offerings, regulatory plans and business plans) and may change without notice. You are cautioned that such statements are subject to a multitude of risks and uncertainties that could cause future circumstances, events, or results to differ materially from those projected in the forward-looking statements, including the risks that actual results may differ materially from those projected in the forward-looking statements.