Scherrer Construction is the most trusted Wisconsin general contractor and construction management company. As a family-owned business operating since 1928, Scherrer construction has been building long-standing, quality structures across Wisconsin. Scherrer Construction is celebrating its over 90 years of success in the construction business.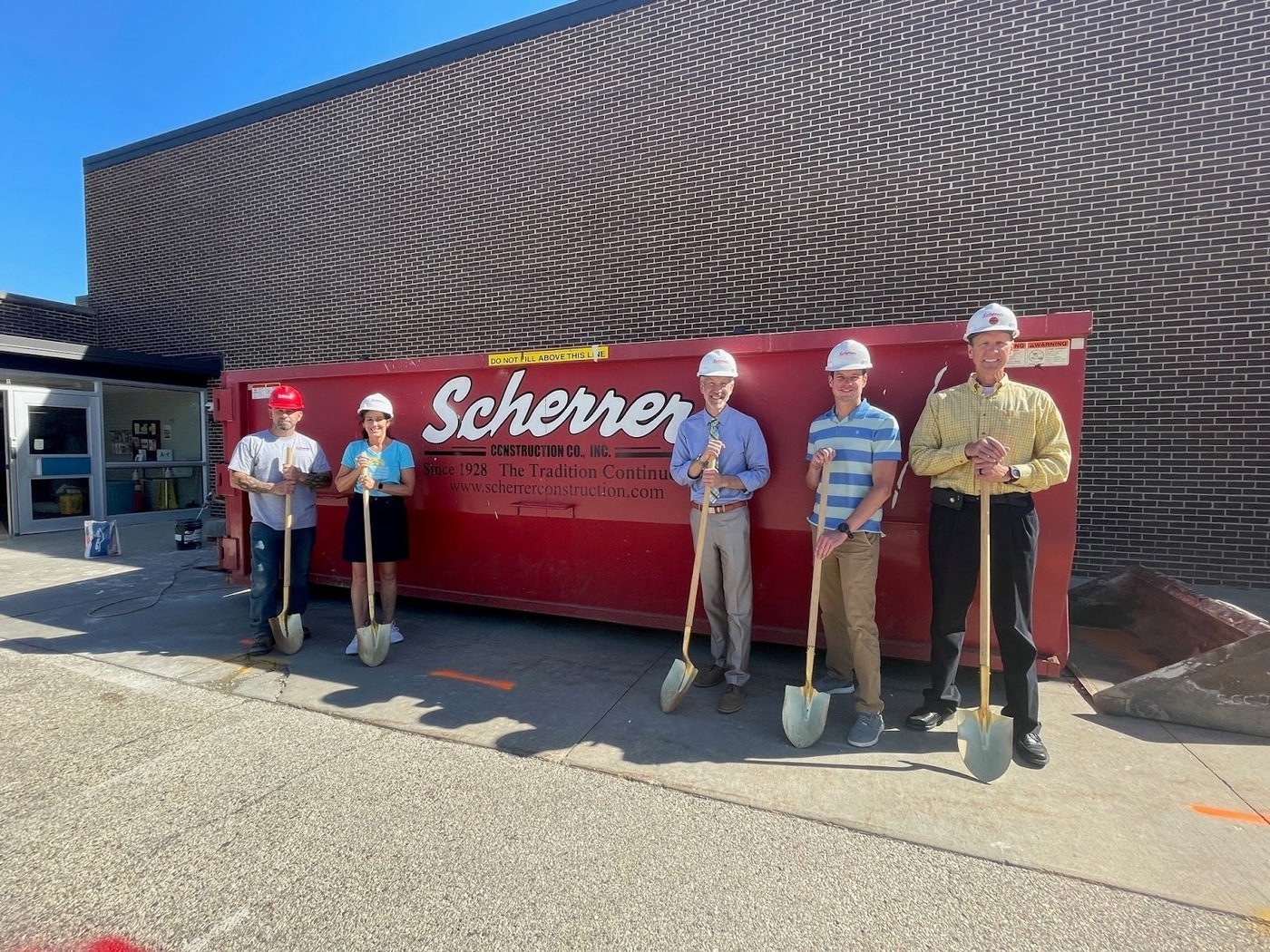 Scherrer Construction Co, Inc
Whether it is roofing contractors, general commercial construction, or any other type of building project, Scherrer Construction has been at the forefront of many major projects throughout their hometown. The company continues to be the builders of choice for major projects that rely on their experience and team of seasoned experts to often execute projects across Wausau, WI promptly, which should be delivered on budget.
Vin Scherrer and Elmer Scherrer founded Scherrer Construction in 1928 by building barns and cottages across Burlington, Wisconsin, and its surrounding neighborhoods. And today James E. Scherrer, the present CEO of Scherrer Construction, continues their legacy.
The core values of Scherrer Construction were coined by Vin and Elmer are meticulously upheld by Mr. James Scherrer. These core values are:
build right
encourage honest and open interactions with clients
encourage honest and open interaction among our team
contribute the time, talent, and effort necessary to get the job done right
never perform actions that compromise our reputation
Scherrer Construction was created as a company that provides unparalleled workmanship and a professional team that takes pride in serving its community. Today Scherrer construction retains that spirit by building superior quality projects and excellent services. The company focuses on positive reinforcement and strong communications.
Clients working with Scherrer Constructions enjoy a wide variety of services, including:
Pre-construction advice and services, like in-house consulting, planning, assessment, design, budgeting, LEED certifications, pre-referendum support, and financing.
Construction Services; include building permits, subcontractor issues, project management & supervision.
Post-construction services; including Operation and maintenance manuals, training videos, warranty support, occupancy certificate, and digital close-out programs.
Pre-referendum services for communities; include planning, communication campaigns, campaign materials, and most importantly, community engagement.
Readers can discover all the services provided by Scherrer Construction co. by visiting the company's official website at: https://www.scherrerconstruction.com.
'We are not your run-of-the-mill commercial general contractors. In fact, we have established a reputation for being a one-stop solution that is geared towards meeting all types of construction needs. In our books, there is no project that's too small or large. We pride ourselves on delivering projects that not only make project owners proud, but us too. Our team is made of the best professionals in the industry, and we continue to attract top talent from across the state.' Said a spokesperson for Scherrer Construction co.
She added, 'If you are looking to start a construction project, feel free to get in touch with us for a free initial consultation. Our team will be more than happy to help you.'
About Scherrer Construction
Wisconsin general contractor Scherrer Construction is one of the most trusted and well-respected contractors in Wisconsin with a reputation of providing general contracting and construction management services to a variety of markets. Scherrer Construction offers pre-construction, construction & post construction services to primarily municipalities along with a wide scope of commercial projects, including new buildings, expansions, renovations, and facility maintenance services.
Scherrer Construction Co, Inc
601 Black Hawk Dr
Burlington, WI 53105
(262)539-3100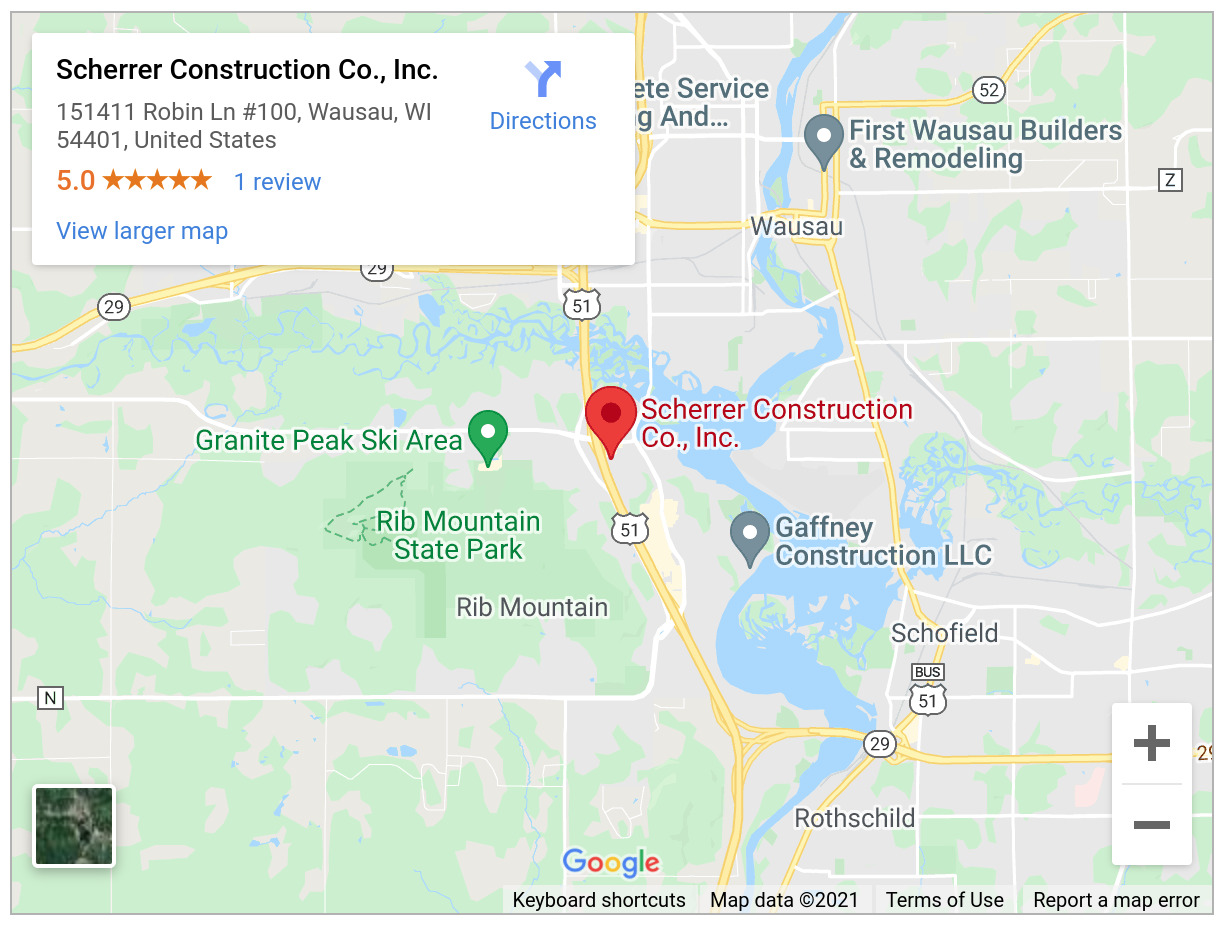 Original Source of the original story >> Scherrer Construction Co. Inc. Celebrating Over 90 Years of Quality Wisconsin General Contracting Construction Services
There is no offer to sell, no solicitation of an offer to buy, and no recommendation of any security or any other product or service in this article. Moreover, nothing contained in this PR should be construed as a recommendation to buy, sell, or hold any investment or security, or to engage in any investment strategy or transaction. It is your responsibility to determine whether any investment, investment strategy, security, or related transaction is appropriate for you based on your investment objectives, financial circumstances, and risk tolerance. Consult your business advisor, attorney, or tax advisor regarding your specific business, legal, or tax situation.