CYBN has announced the opening of registrations for spring league games and training from March until June. The teams can choose between 3-games and 2-games format for 4+ players. Teams that want to register for the 'March Madness Shootouts' can enter for 2-game and 3-game shootouts at Chicago Suburbs or 2-game shootouts at Crown Point, IN. Currently, spots are open for Saturday 5th March 2022 and Sunday 6th March 2022. Any teams interested in the 'March Mayhem' tournament can enter for 2-game and 3-game shootouts at Chicago Suburbs and 2-game shootouts at Crown Point, IN. The spots open, at the moment, for the 'March Mayhem' are on Saturday, 12th March 2022, and Sunday, 13th March 2022.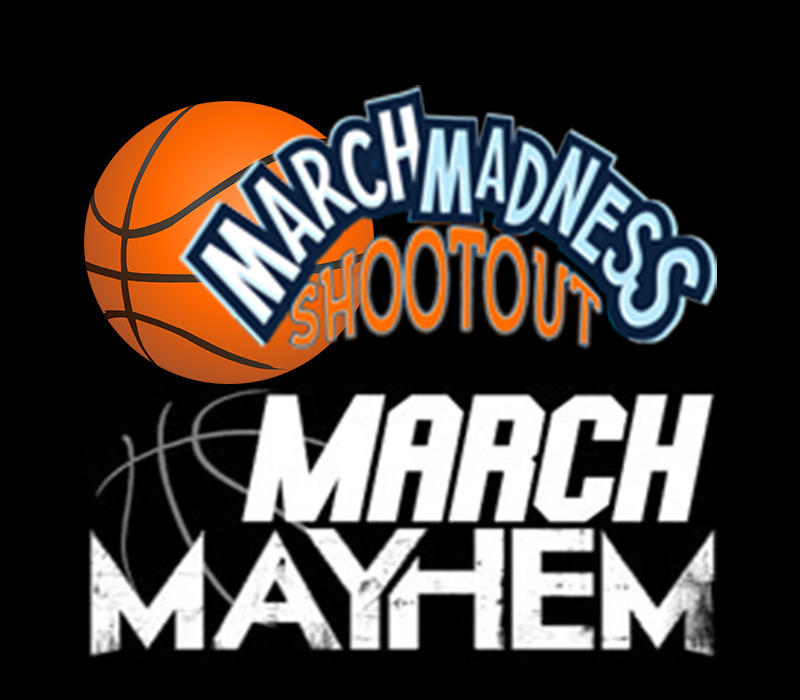 Chicagoland Youth Basketball Network
Chicagoland Youth Basketball Network (CYBN) is the only tournament network in Illinois that is committed to investing in youth basketball teams and facilitates. Unlike basketball tournament brokers, CYBN actively promotes youth basketball within the state and outside. Over the years, CYBN has been instrumental in garnering and cultivating interest in youth basketball.
According to the CYBN team, the games' format as always, will be competitive and fast; to keep the teams, coaches, and spectators engaged and excited for every game. The 3-game shootouts scheduled every weekend for the spring season will match the best teams to give them the most competitive playing field. In addition the games will as always be broadcast.
Delaney Brooks recently visited one of the tournaments arranged by CVBN. She expressed her experience as; 'Tournaments are well organized. It's great to have a safe and fun environment for youth basketball nearby.'
One of the Chicagoland Youth Basketball Network officials explained the importance of the ongoing league as, 'The Playmakers Winter League is one of the most exciting events of the year. The league brings together teams from across Chicago, from just about every school, with the best-going head to head over the weekend. Every weekend throughout the winter is packed with lots of action, with both boys' and girls' teams playing some of the most exciting games all year. Teams compete to win and pull out all the stops to be #1. In addition, scouts and coaches in attendance pay close attention to finding gems that can go on to play for college teams.' And this holds for all the spring leagues as well.
Chicagoland Youth Basketball Network's games are watched by an increasing number of viewers in Chicago and outside.
To register for spring league, training, and any further queries, visit the company's official website: https://cybntournaments.com/. Or email at the address: info@cybtournaments.com. The Chicagoland Youth Basketball Network representative can also be reached at 331-684-8608.
About Chicago Youth Basketball Network
The Chicago Youth Basketball Network (CYBN) is one of Chicago's most recognized and active youth basketball organizations. At present, they serve over 5000 teams, and the number of registrations is growing each year. The organization helps many schools and other organizations save up to $250,000 annually. However, the uptick in the number of teams registering and those that are poised to register will have a positive effect on the sport in general. Although the Chicago Youth Basketball Network isn't a tournament broker and does not invest capital in any basketball team, they provide the school districts and municipalities the opportunity to rent courts at a discounted price. The CYBN and its growing partner network own several gyms in Chicago. The fees are 25% of what they usually are with the same facilities. That means organizations save money and keep the gyms filled; a win-win for everyone.
Contact
Chicagoland Youth Basketball Network
888 S Frontenac St Suite 100 Aurora, Il 60504-3170
(331) 684-8608
info@cybtournaments.com
Original Source of the original story >> Chicagoland Youth Basketball Network (CYBN) Announces Open Registration for Youth Basketball Spring Leagues and Training
There is no offer to sell, no solicitation of an offer to buy, and no recommendation of any security or any other product or service in this article. Moreover, nothing contained in this PR should be construed as a recommendation to buy, sell, or hold any investment or security, or to engage in any investment strategy or transaction. It is your responsibility to determine whether any investment, investment strategy, security, or related transaction is appropriate for you based on your investment objectives, financial circumstances, and risk tolerance. Consult your business advisor, attorney, or tax advisor regarding your specific business, legal, or tax situation.