If you have any foot or ankle injuries which require professional care, call us at 212-379-6767 to schedule an appointment or alternatively request an appointment online.

NEW YORK, NY / ACCESSWIRE / January 14, 2020 / A leading Manhattan-based board-certified podiatrist, Dr. Aakruti Bhalja, specializing in foot and ankle injuries has launched a state-of-the-art office in the heart of Financial District serving areas of Wall Street, Tribeca, SoHo, Chelsea, Downtown, Midtown, Downtown Brooklyn, and surrounding areas of New York City.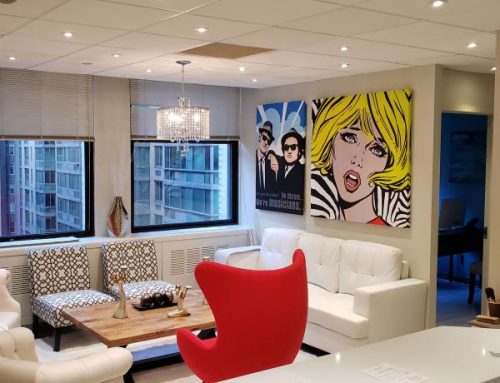 More information can be found at: https://www.downtownpodiatryphysicians.com
At Downtown Podiatry Physicians, we pride ourselves on high-quality care in a relaxed office atmosphere where our podiatrist can evaluate and manage your foot and ankle conditions. We offer non-invasive and invasive options for a variety of conditions which range from a bothersome ingrown toenail to a painful ankle sprain.
We can provide you with a thorough explanation of your condition along with the simple steps to manage it. We focus on the treatment of sports-related and other injuries, prevention of recurrence with proper guidance of conservative and surgical treatments. Conservative management can include strapping, custom orthotics, bracing, injections, and physical therapy.
Arthroscopic and endoscopic surgeries are some of the other procedures we perform - notable advantage of endoscopic surgery compared to a traditional surgery, is the limitation of surgical trauma which helps patients resume normal activity much quicker. Endoscopic outpatient procedure takes only 15 to 20 minutes to perform and can be done with general anesthesia.
We also offer surgical management of conditions such as bunions, hammer toes, neuromas, tendinitis or tendon ruptures, plantar fasciitis, bone spurs, ligament tears, fractures, and many more. We can tailor these treatments to fit with your lifestyle and level of activity. An entire list of treatments and services is provided on our website.
Patients will also find that Downtown Podiatry offers same-day appointments; meaning there is little or no waiting times when compared with other similar practices with days or even sometimes weeks of waiting periods before an open appointment slot.
Full details can be found on the URL above or on their Facebook page https://www.facebook.com/DowntownPhysicians/
Contact Info:
Name: Dr. Aakruti Bhalja
Email: Send Email
Organization: Downtown Podiatry Physicians
Address: 80 Maiden Lane Suite 905D, New York, NY 10038, United States
Phone: +1-212-379-6767
Website: https://www.downtownpodiatryphysicians.com
SOURCE: Downtown Podiatry Physicians
View source version on accesswire.com:
https://www.accesswire.com/573130/Downtown-Manhattan-Podiatrist-Foot-Ankle-Pain-Treatments-Launched-in-NYC